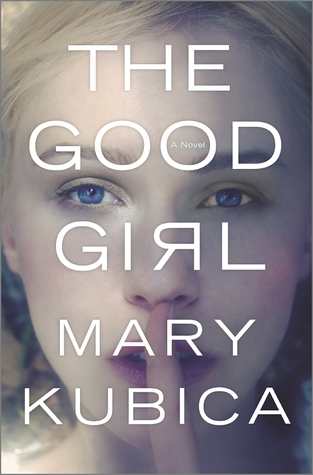 Author: Mary Kubica
My Rating: 5/5 Stars
"I've been following her for the past few days. I know where she buys her groceries, where she has her dry cleaning done, where she works. I don't know the color of her eyes or what they look like when she's scared. But I will."
Born to a prominent Chicago judge and his stifled socialite wife, Mia Dennett moves against the grain as a young inner-city art teacher. One night, Mia enters a bar to meet her on-again, off-again boyfriend. But when he doesn't show, she unwisely leaves with an enigmatic stranger. With his smooth moves and modest wit, at first Colin Thatcher seems like a safe one-night stand. But following Colin home will turn out to be the worst mistake of Mia's life.
Colin's job was to abduct Mia as part of a wild extortion plot and deliver her to his employers. But the plan takes an unexpected turn when Colin suddenly decides to hide Mia in a secluded cabin in rural Minnesota, evading the police and his deadly superiors. Mia's mother, Eve, and detective Gabe Hoffman will stop at nothing to find them, but no one could have predicted the emotional entanglements that eventually cause this family's world to shatter.
An addictively suspenseful and tautly written thriller, The Good Girl is a propulsive debut that reveals how even in the perfect family, nothing is as it seems….
***
Oh god. Oh my god. Oh.my.god.
Sorry for the loss of words; I have a problem putting into words my feelings about books that I REALLY ENJOYED. Omg. I gave this one 5 Stars (which I rarely do nowadays) because I like mysteries and more often than not, I already know what's going to happen, but this one just made be gasp in the end because it turned out to be something else.
I'm a big fan of GONE GIRL, so when I saw this book's blurb, I was like...Okay, I have to read this. And I have to say, even in the first couple of pages, I was hooked already. The author has this way of gripping you and making you want to read every page. And this is her debut novel so I can't wait to read what she puts out next.
Anyway, the story is told in varying points of views of the characters. I really like that, given that I'm a fan of Jodi Picoult, and most of her works are that way, so that's also one of the reasons why I liked this book. This is the kind of story that will twist your mind and just probably leave your jaw hanging.
I don't want to say much because I don't want to spoil it for you, but believe me when I say that it's not your usual thriller, and I think it's perfectly done (and again, I barely say that).
You want to be scared? Read this. You want some romance? Read this. You want to wonder what's going to happen next, think that you're right, then see that you're actually not? Read this.
You want a happy ending? Well, that depends on what your version of a "happy ending is", but still, read this. *insert evil laughter here*
Anyway, in summation, THE GOOD GIRL is one of the best books I've read in recent weeks. It's fresh, it's great, and it will stir up a well of emotions in you (and make your twisted brain as happy and satisfied as can be)
Also, I think this song is perfect for the book, too. This is Paramore's "Last Hope".